SYCCO MAKES QUEENSLAND HISTORY WITH SECOND CONSECUTIVE PLAQUE ON VALLEY WALK OF FAME
People's Choice Awards finalist revealed!
First Nations woman Sasha McLeod, aka Sycco, will make Queensland history as she receives her second
consecutive plaque on The Valley Walk of Fame in Brunswick Street Mall for her Song of the Year win at the 2022
Queensland Music Awards.
Each year the winner of Song of the Year is presented with a bronze plaque on The Valley Walk of Fame in
Brunswick Street Mall; Sasha will change the face of the Fortitude Valley as the only artist to be featured twice
along the prestigious walk.
"The support I have received from Brisbane is beyond me! I really can't thank everyone here enough. From the
very beginning of releasing music, I have felt inspired by the music community here," said McLeod.
Brisbane Lord Mayor Adrian Schrinner congratulated Sasha for her contribution to the legacy of excellent
Queensland music.
"I truly believe Queenslanders make the best music and I'm happy to see Sycco celebrated for their great
achievements once again," Cr Schrinner said.
"It's a testament to Sasha's undeniable talent and hard work that's been put in to earn two consecutive Song of the
Year awards. It is also a moment to recognise the unmatched level of quality and consistency that is coming out of
our local music industry. Council will continue to proudly support this dynamic industry that adds so much to our
economy and culture."
Queensland Music Awards can also reveal Ball Park Music, Beddy Rays, Mallrat and Hatchie as finalists for the
coveted Album of the Year award joining the already bursting 74 musicians vying for gongs at the event on Tuesday,
March 28 at The Fortitude Music Hall.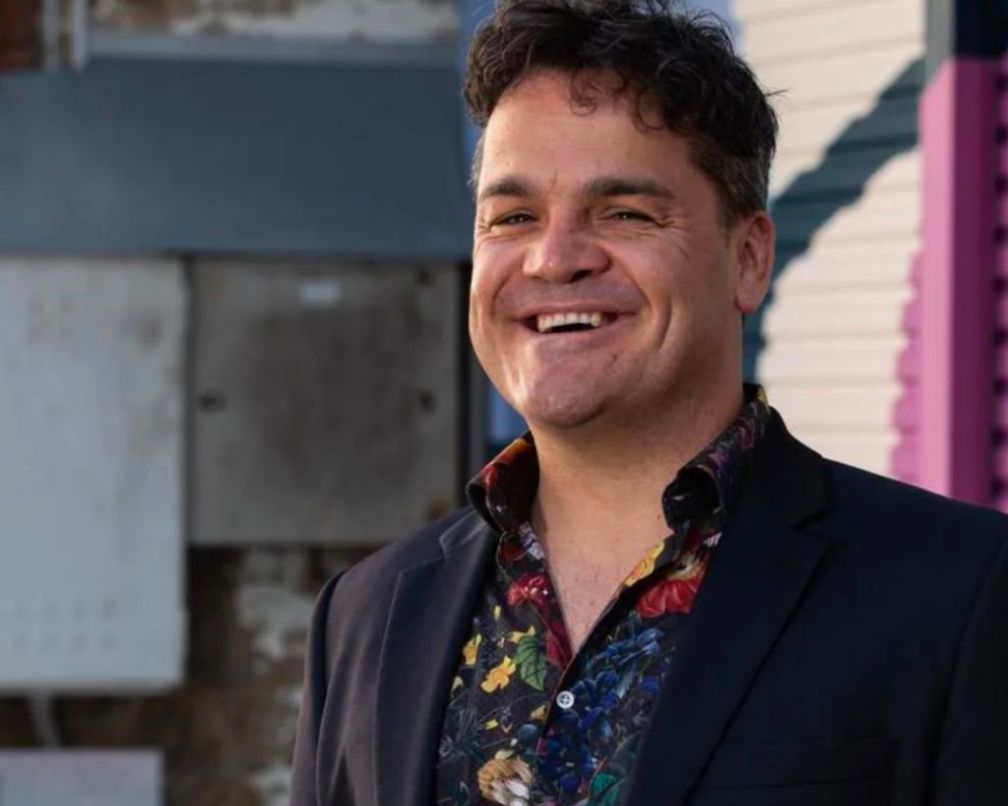 QMusic CEO Kris Stewart said the culture of Queensland and the stories of our people were on show through the
albums of 2022.

"The stories told through our music in the last year, particularly through our albums, paint a picture of the depth and history of Queensland life. From Ball Park Music's seventh album 'Weirder and Weirder' to Beddy Ray's debut self-titled album, the breadth of our state's experience is on show and it's brilliant to see," said Stewart.
Finalists have also been announced for the People Choice Award categories presented by Oztix and The Music. Fortitude Music Hall and Miami Marketta will go head to head for Metro Venue of the Year. Sol Bar and Tanks Art
Centre are up for Regional Venue of the Year. Caloundra Music Festival and Gympie Music Muster for Festival of the Year, and Kingston Butter Factory and the Fortitude Music Hall will vie for the inaugural Queensland's Accessible Venue of the Year.
2023 Queensland Music Awards - Finalists
ALBUM OF THE YEAR
Presented by Brisbane City Council
Ball Park Music - 'Weirder & Weirder'
Beddy Rays - 'Beddy Rays'
Mallrat - 'Butterfly Blue'
Hatchie - 'Giving the World Away'
BLUES | ROOTS AWARD
Presented by Trentham Estate
Darcy Kate – 'Blue Cascade'
Jackie Marshall - 'Chop Wood Carry Water'
Jen Mize & The Rough N' Tumble - 'All Riled Up'
Pat Tierney - 'Shadows'
CHILDREN'S MUSIC AWARD
Presented by The Truss Company
Blue Tac - 'Jump In The Pool'
Cheeky Monkey Club - 'Yes or No - A Song About Consent'
Spotty Kites - Donna Dyson - 'Walk Around Wednesday'
The Mini Moshers - 'Waterslide'
CONTEMPORARY CLASSICAL AWARD
Presented by Queensland Conservatorium – Griffith University
Camerata – Queensland's Chamber Orchestra, Tenzin Choegyal & Katherine Philp - 'Dolma'
Monique Clare - 'Downhill Skiing'
Nonsemble - 'Argentavis'
Tristan Barton - 'In Time'
COUNTRY AWARD
Presented by ABC Radio Brisbane
Casey Barnes - 'Small Town'
James Johnston - 'COUNTRY BOYS'
Sammy White - 'Love On The Line'
Taylor Moss - 'What Am I Gonna Do?'
ELECTRONIC AWARD
Presented by The Prince Consort
Confidence Man - 'Luvin U Is Easy'
dameeeela - 'The Shake Up'
Nat Dunn - 'State Of My Heart'
Sycco - 'Ripple'
FOLK AWARD
Presented by APRA AMCOS
Freight Train Foxes - 'Fly to You'
Greta Stanley - 'Keep My Cool'
Miranda vs Arizona - 'Changin''
Yb. - 'Blackphemy'
HEAVY AWARD
Presented by IJS
Citadel - 'Malignant'
DZ Deathrays - 'Paranoid'
Greshka - 'FREEDOM FROM CLIVE'
The Atomic Beau Project - 'GHOSTS'
HIP HOP AWARD
Presented by NAFA
Day1 - 'MBAPPE'
JESSWAR - 'WAVES'
Khi'leb - 'Cheques'
Siala - 'Blackout'
INDIGENOUS AWARD
Presented by Anacta
Beddy Rays - 'Handful'
Sunny Luwe - 'Double Shot'
William Barton - 'Kalkani'
Tjaka - 'Break It Down'
JAZZ AWARD
Presented by Jazz Music Institute
Angela Newcomb - 'Last Evening'
Sophie Min - 'Wind and the End'
The Dawn Light - 'The Moon Was Low'
Trichotomy - 'Forward Motion'
POP AWARD
Presented by Star Entertainment Group
Asha Jefferies - 'Tank Tops'
Cub Sport - 'Always Got The Love'
Mallrat - 'Surprise Me (feat. Azealia Banks)'
Thelma Plum - 'Backseat Of My Mind'
ROCK AWARD
Presented by Comiskey Group
Eliza & The Delusionals - 'Give You Everything'
Hope D - 'Emerald'
WAAX - 'No Doz'
Yb. - 'Sandra'
YOUTH (AGES 10 – 17) AWARD
Presented by SAE
Amy Elise - 'Kind Of Insane'
FELONY - 'Anything To Feel Anything'
Lily Grace - 'The Two Of Us Meet'
Lottie McLeod - 'Happy Birthday'
SOUL | FUNK | RNB AWARD
Presented by The Sound Garden
Beckah Amani - 'Waiting on You'
Jordan Briton - 'Lights Out Feat: Roman MC'
Miiesha - 'Still Dream'
Pink Matter - 'Can't Start'

WORLD AWARD
Presented by MEAA
Camerata – Queensland's Chamber Orchestra, Tenzin Choegyal & Katherine Philp - 'Wo La So'
Future Destin - 'MALANGA'
Innessa - 'Perekati-pole'
mou and Menaka Thomas - 'Space'

REGIONAL | REGIONAL AWARD
Presented by Telstra
Greta Stanley - 'Red Earth Dirt'
High Tropics - 'Bipolar Disaster'
Miiesha - 'Everything'
Sahara Beck - 'Nothing Wrong With That'

VIDEO AWARD
Presented by Creative Productions
Ben Wrigley - Purple Static by Mirrors
Deena Lynch - Cut by Jaguar Jonze
Maeve McKenna & James Greville - Emerald by Hope D
Phoebe Faye - No Doz by WAAX

METRO VENUE OF THE YEAR
Presented by Oztix and The Music
Miami Marketta
The Fortitude Music Hall

REGIONAL VENUE OF THE YEAR
Presented by Oztix and The Music
Tanks Arts Centre
Solbar

FESTIVAL OF THE YEAR
Presented by Oztix and The Music
Caloundra Music Festival
Gympie Music Muster

ACCESSIBLE VENUE OF THE YEAR
Presented by CPL - Choice, Life, Passion
The Fortitude Music Hall
Kingston Butter Factory

MAJOR AWARDS – WINNERS ANNOUNCED AT THE QUEENSLAND MUSIC AWARDS

SONG OF THE YEAR
Presented by Brick Lane Brewing

ALBUM OF THE YEAR
Presented by Brisbane City Council
LIFETIME ACHIEVEMENT AWARD
Presented by Grant Thornton